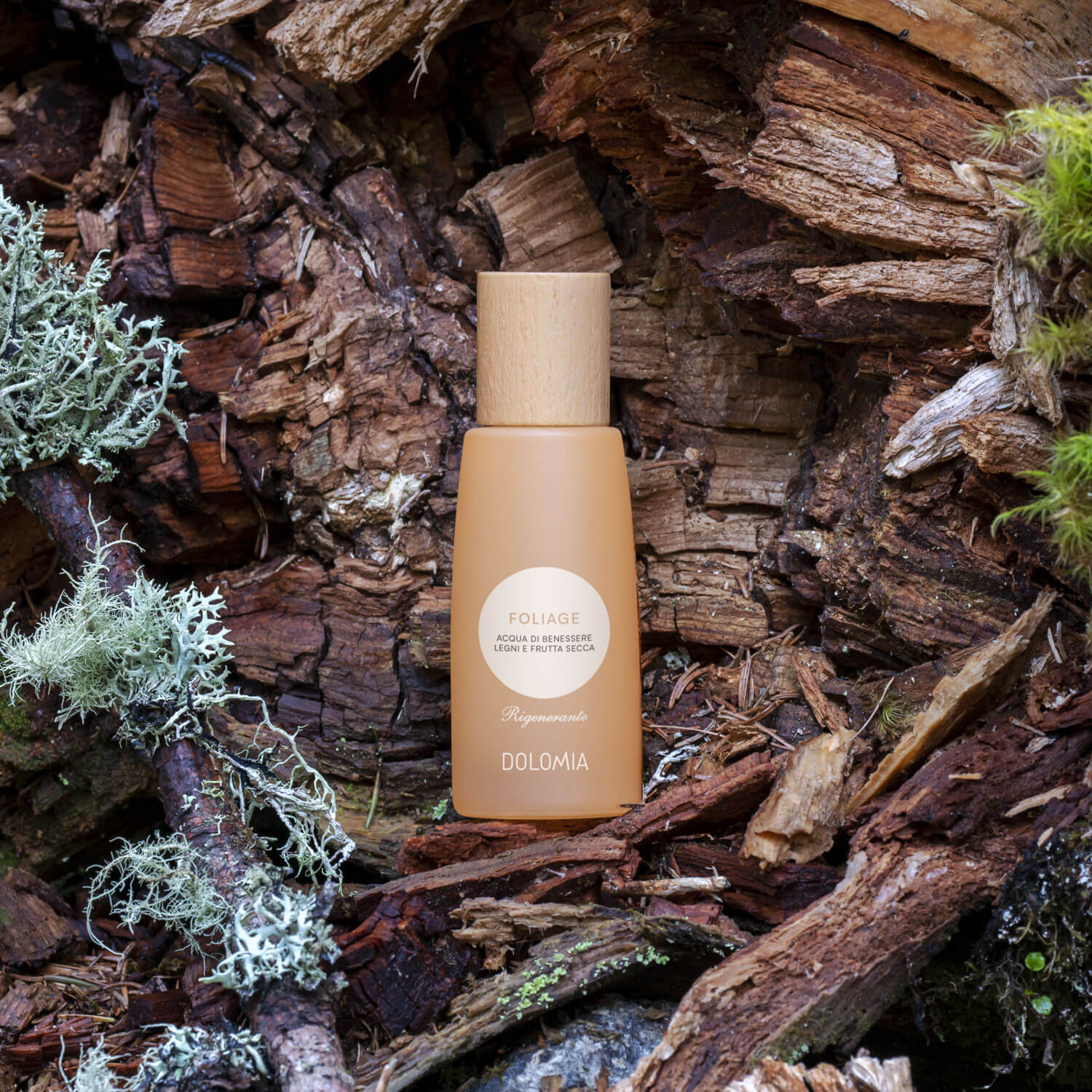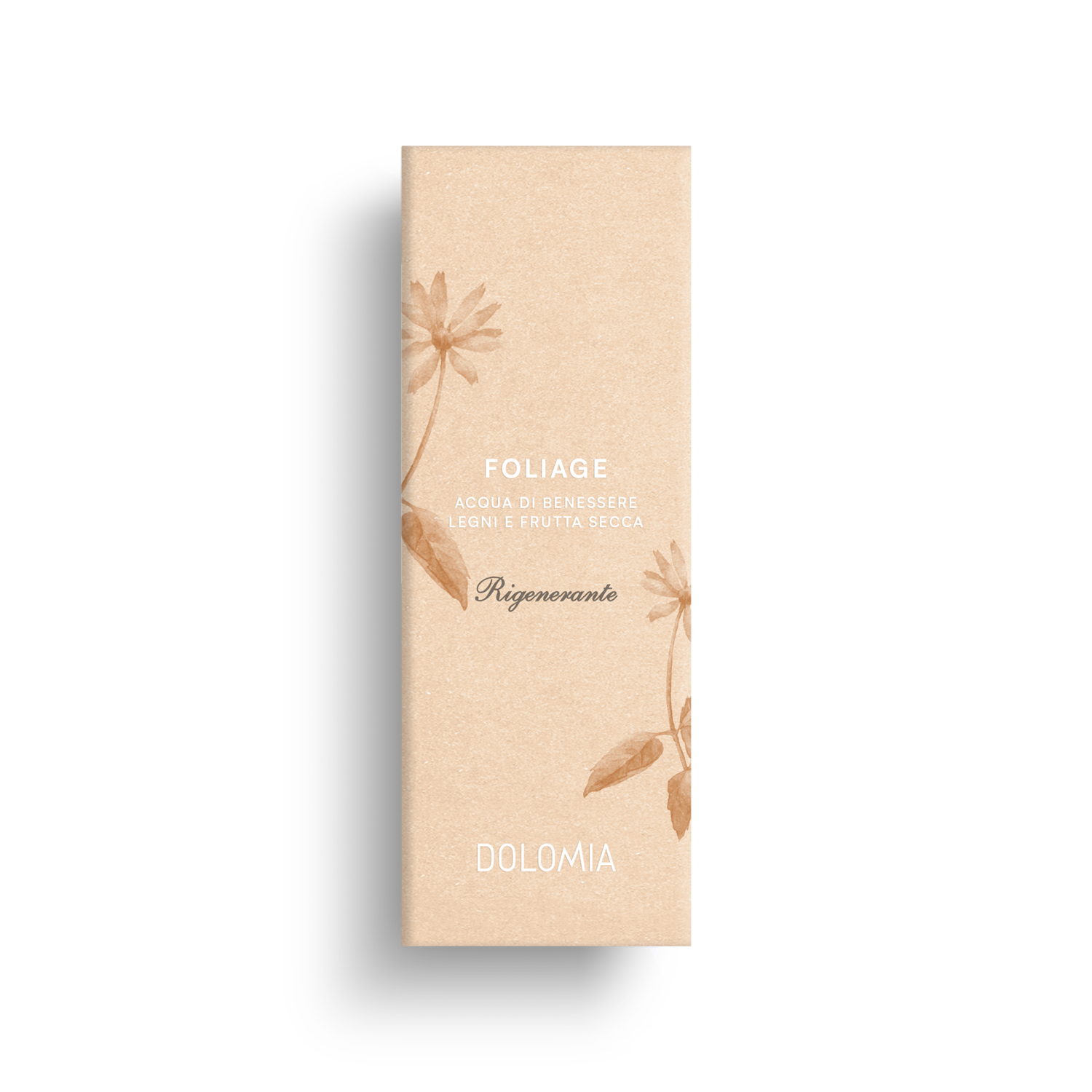 Foliage
A regenerating wellness fragrance that transports you to the underbrush of the Dolomite forest in autumn.
Read more
Description
Foliage captures the scent of dry leaves underfoot, whose rich colours fill the forest floor with warm, welcoming shades. Middle notes of warm wood and crunchy nuts merge in a warm, regenerating embrace.

Size: Pocket size: 50 ml
Safety
Free from silicones and mineral oils.

18 M
Active Ingredients
TOP > Autumnal nuts
MIDDLE > Floral bouquet, Woods
BASE > Coumarin, Vanilla, Musk

Made with plant-based alcohol and water.
Formula
ALCOHOL DENAT., AQUA, PARFUM, COUMARIN, ALPHA-ISOMETHYL IONONE, OCTADECYL DI-T-BUTYL-4-HYDROXYHYDROCINNAMATE, LINALOOL, EUGENOL, CITRONELLOL.

Sustainability and Recycling
Sustainability drives all our choices when developing our products, including the packaging we use.
Make it your priority too, by following these simple instructions:
The bottle is made of glass, so you can put it in the glass recycling container to give it a new life.
The cap is made of wood, so it goes in the wood recycling container.
The cardboard used in the packaging is 100% recycled, so you can put it in the paper container.
Always check the recycling rules in your local area.
How to apply
Spray this light fragrance over your whole body and let the notes of woods and nuts transport you to the warmth of the Dolomite forest . Does not stain clothes.

foliage-1
The Dolomite forest in autumn: the warm, vibrant colours of the leaves, the earthy scent of nuts, the dry wood as it crackles in the fireplace.
foliage-2
A rich scent, where the crisp notes of nuts blend with velvety middle notes, releasing an intense, sensual fragrance. The spicy base notes linger in the sweet comfort of a warm regenerating embrace.

Our pharmacies
Experience Dolomia in all our top pharmacies.
Try our products and get personal advice from our experienced pharmacists.
Find your pharmacy